After a hiatus, WomenScribes is back.
We went away. We made a movie. We moved. We kinda recovered. We missed our readers. We missed this outlet for exploring creativity, processing failures and successes. We're back and there is mucho new content on the way.
WHAT TO DO WHEN BLOCKED.
Your brain can't figure its way through this puzzle with you putting so much pressure on it. So tell yourself 'Okay, Unconscious, you got this.' Take a walk. Take a vacation. Take a scenic drive. Watch some of your favorite movies. Work on something else. Take a nap. Take a week of naps and before each nap instruct your brain to work on the puzzle while you sleep. Given breathing room, your unconscious will figure this out.
ROOM OF ONE'S OWN
Among your excuses for not writing well or ever or consistently are excuses regarding your writing space. No office at home. You're interrupted by your kids. It's hard to find an outlet at the coffee space. Part of your job as a writer is to make writing possible for yourself. Start by finding a space that works for you and can work for you every time you need to write. (LG works in her carport with a space heater. It works!) You'll be amazed at how having that space, how knowing that it's there and you don't have to work to work, increases your productivity.
Find your Actor Tribe
Actors are your friends in this screenwriting endeavor. Never forget that. Don't snark about them. Love the ones you know, and keep your fandom alive for those you only watch from afar. Their work is why you love movies. Their vulnerability is inspiring - catch it and write like that! Great actors are great storytellers, so *listen* to their feedback. Your piece is nothing without the actor's ability to bring it to life, so take the time to understand what they need in order to translate words to behavior. Actors are radical and brave and the ones that speak their mind on women in Hollywood (like Jessica Chastain here) have the power to make change that affects us.
STORY STRUCTURE 101 FROM DAN HARMON
For something so incredibly simple, great structure eludes most writers. Dan Harmon, out of the kindness of his addled brain, wrote this piece to help us write a story from beginning to end, with conflict, resolution, all the daily vitamins a great story needs. Thanks Dan Harmon and Angelina Burnett for finding it for WS.
You & Your Scripts: Don't be a Jerk.
Don't be precious about your scripts. Don't obsessively rewrite the same script for years and pin all your hopes on it. That's a naive fantasy. People in the know diversify. Many great samples means greater chance of one of them kick-starting your career. Also, don't be paranoid. Register your script with the WGA and after that, let people read them. Don't be a jerk. Accept the reality that your scripts aren't perfect, and when two people whom you trust give you the same note, take it.
FINAL DRAFT COSTS TOO DAMN MUCH
But because you MUST have proper formatting for your scripts, here are affordable alternatives. Thanks, Screenplay Readers website! (photo: Kristen Wiig in Bridesmaids, property: Universal.)
Read up: "IN LA YOU AIN'T SHIT"
"I knew about the interview three weeks ahead of time and I prepared for it every day for three weeks."
WomenScribes heroine Robin Thede on hard work, interview prep, comedy and being an African-American woman running the writers room. Thanks Vulture.
An Ant Making Hard Work Look Good. photo credit*: a freaking genius with a sweet camera (*seeking photo credit)
Get addicted to hard work as soon as you can. If you are a drugs & alcohol type person, the bad news is imbibing those inhibits your work, your discipline or both (Don't talk to me about Hemingway; things did not end well for him, remember?). But the good news is that if you like oblivion & altered states, WORK will do that for you. You can lose yourself and lose hours to the process. You can feel high. Transcendent. And when you snap out of it you will be so proud of yourself, we promise.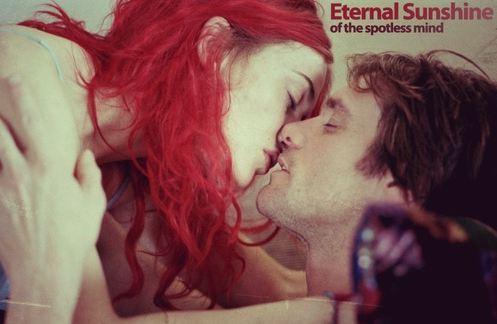 Charlie Kaufman:
Say who you are, really say it in your life and in your work. Tell someone out there who is lost, someone not yet born, someone who won't be born for 500 years. Your writing will be a record of your time. It can't help but be that. But more importantly, if you're honest about who you are, you'll help that person be less lonely in their world because that person will recognise him or herself in you and that will give them hope. -- from the BAFTA screenwriting lecture series
WRITTEN DURING A DAY JOB
The story of how PRISONERS came to be is so inspiring. Writer Aaron Guzikowski was all grit & resilience. Read up. Be inspired. Thanks, Hollywood Journal, for the interview with Guzikowski's manager.
Women Screenwriters Used to Rule Hollywood
PRACTICE.
Not just for athletes. Also, we have a Malcolm Gladwell obsession. You'll see.
10,000 Hours is a Lot of Hours
This is to remind you that those hours not only open the door to your screenwriting career -- and will open them before you clock in 10,000 -- but that you have to keep working, keep practicing, to become the writer you want to be. Discipline, humility, practice.
WOMEN WRITERS OVER 40
You. Seven other women screenwriters over the age of 40. Mentors like Kirsten Smith (Legally Blonde) and Gina Prince-Bythewood (Love & Basketball.) Lake George, NY. Brilliant. ENTER ON MAY 1ST. Click here.
Writing A Heroine: Erin Brockovich
We're on an Erin Brockovich bender. Watch this film and marvel at how skillfully Susannah Grant crafts a movie heroine, a roll befitting a superstar. From minute 1 of the film Erin is a heroine. She is active, she speaks truth to power & she sacrifices for her kids. We see that this all gets her in trouble. We love her for it. Audience is in her pocket immediately & stays there because Erin stays true to her values, because she is aspirational (Are u that witty? Are u that fearless? I wish I were.) because there is no question she is on the side of good.
When Do I Make the Big Move?
... you ask. You want to be a screenwriter. You live elsewhere. Sometimes you have kids. A job. But you also have this dream, and the question is: when do I pursue it. And the answer is: when the momentum of your screenwriting career is greater than the risk posed by your move. If you are a single college graduate who's gotta move somewhere after graduation, do it. If you have children to support, wait until you are making money as a screenwriter, which yes, can happen through hard work, e-communication and meeting trips to LA. We say this because once you land in LA it takes YEARS to make inroads, and if you are a feature writer, you can make those inroads from afar, while maintaining a day job. If you are a TV writer with responsibilities elsewhere, wait until you have been hired on staff... and even then, consider making your first job a dry run for moving until you feel momentum leading you to the next job and the next.